Do you have a question, about which is the best BBQ near me? Where can I go and get the best-smoked food that would take me to the heaven of taste?
America is known for its love of barbecue, and there are thousands of joints you can get a good taste of briskets, pork, beef, pulled corn, and even smoked potato.
Best BBQ Restaurants Near Me In the US
And there's nothing as good as satisfying your cravings not just in terms of hunger but in terms of taste as well.
If you are on a road trip and would love to have a taste of your favorite BBQ in the best restaurant, it's important to know where to go. We are going to take you around the country to bring you some of the best BBQ restaurants in the US.
Just figure out which is the best BBQ restaurant near me and you will get a list of them.
Some of these joints are owned by seasoned and award-winning grillers.
They know how to maintain the best heat levels and blend the right sauces for juicy taste and rich smoky flavor.
Let's look at the best BBQ restaurants in the US and find out if your favorite is on the list and get your answer as you need to know which the best barbecue near me is?
Our Rating: [star rating="4.4″ numeric="yes"]
Location: Decatur (Alabama)
Important to know:
Address of the restaurant: 1715 6th Ave SE, Decatur, AL 35601, USA, URL:http://bigbobgibson.com

Cal them here: +1 256-350-6969 Find Menu here: places.singleplatform.com
Another Location
Address:2520 Danville Road, SW Decatur, AL 35603 256-350-0404
This legendary BBQ restaurant is the grilling spot of Chris Lilly, a TV BBQ personality, and an award-winning head chef. The first thing you will notice here, asides the usually BBQ smoky flavor, is the number of trophies systematically arranged on the walls of the restaurant.
The most common delicacy here is the Bar-B-Q Feast-a delicacy that combines potato salad, slaw, turkey, chicken, and ribs.
With just $22, you'll be served with this delicacy.
There is another specially prepared BBQ you can try out, such as Brunswick stew and Alabama chicken glossed with properly seasoned peppery white sauce. Big Bob is certainly a place to visit in Alabama if you are looking for moist and juicy BBQ delicacies with the best sauces.
Our Rating: [star rating="4.7″ numeric="yes"]
Location: Austin (Texas)
Important to know
Address: 900 E. 11th Austin, TX 78702
Call them here: (512) 653-1187
Aaron Franklin has been in the BBQ business for many years. He is really crafted in the act of watching, adjusting, and placing the right wood size at the right time. His expert approach provides the best results as the BBQ meat and sauce usually have a sweet and unique taste.
While it may take a while for you to get your orders at the Franklin BBQ spot, you are certainly guaranteed the best BBQ meal you can ever think of if one has been looking for the bbq places near me in Texas. People queue up at this place even before it is 8: AM in the morning.
They have different BBQ and sauce options for their customers including turkey sandwiches, beans, and pickles, pork ribs with slaw, brisket, as well as hot Texas sausages.
Their brisket is a precisely cut Angus beef with the perfect sauce to go with it. It's the number one choice for most residents and visitors of the city who want to get the best taste out of BBQ meals.
Our Rating: [star rating="4.7″ numeric="yes"]
Location: Chicago
Their address: 3800 N PULASKI. TWO BLOCKS SOUTH OF IRVING PARK RD
Call them here: 773-545-7427
URL : http://www.smoquebbq.com
Although Chicago may not ring a bell as a notable place for a good BBQ restaurant, this one-stop location has all the favorite smoked dishes you love.
Smoque BBQ is a Chicago based BBQ spot where you can get satisfied with several BBQ options. Macaroni and cheese, ribs, and brisket sandwich are some of the most popular smoked meals you can get. But one important thing to know is that the BBQ joint does not serve alcohol. So, remember to get a pack of your favorite beer on the way.
Our Rating: [star rating="4.7″ numeric="yes"]
Location: Atlanta
Their address 1238 DEKALB AVE NE ATL. GA. 30307
Call them: (404) 577-4030
URL: http://www.foxbrosbbq.com
Fox Bros are known for serving a mash-up of southern food and Texas BBQ you will only appreciate when you have a taste. Their favorite order known as "burger" is especially sliced brisket garnished with mayo, pimento cheese, pickles, onion, and red tomato. You can never get tired of eating this "burger" no matter how many times you visit the restaurant.
Their smoked wings and fried pickles are also addictive. But if you don't really fancy brisket, you can take pork shoulder along with the above-mentioned sauces. They are good together as well.
Our Rating: [star rating="4.7″ numeric="yes"]
Location, Chattanooga (Tennessee)
Address: 129 Burnt Church Rd
A short distance from Highway 278, the gateway to Hilton Head Island
Call them: (843) 815- 7675
Website: http://choochoobbq.net
This is a booth style BBQ restaurant offering customers different tastes of specially prepared BBQ and sauces. It's a very popular choice for locals around the area.
The restaurant offers a plate of ribs at about $10. One very important thing about the place is the quiet and serene environment it has. It's not crowded and everyone seems to know each other there.
One particular delicacy you will love is the specially prepared cut lion ribs glossed with rich BBQ sauce and a lovely smoky taste. So, if you are wondering where I can find the best ribs near me in Tennessee, find them here.
You can even opt for BBQ chicken garnished with 3 different BBQ sauces of your choice. Then the sweet crunchy taste of the slaw is another high point. You can top it up with their special creamy potato salad delicacy or their refreshing fried okra crisp. Overall, Choo Choo is a refreshing place you can visit and have a full and rich taste of different BBQ delicacies.
Our Rating: [star rating="4.6″ numeric="yes"]
Location: Ridgefield (Connecticut)
Address: 967 Ethan Allen Hwy, Ridgefield, CT 06877, USA
Call them: +1 203-438-6033
URL: http://hoodoobrownbbq.com
If there's one thing Connecticut is known for, it's for their verity of foods. But BBQ is never really their thing until some BBQ joints started showing them what they are missing.
Hoodoo Brown BBQ was established by Cody Sperry, a BBQ seasoned griller who has run a catering business before finally opening Hoodoo. The BBQ joint surely has a top rating among BBQ lovers when it comes to the variety of meal options, taste, and customer service.
The most popular meal is the Holy Trinity brisket which is slowly cooked for 15 hours. It's the perfect joint for those looking for rich and flavored BBQ meals in the area.
You will also enjoy their pork ribs and jalapeno sausage.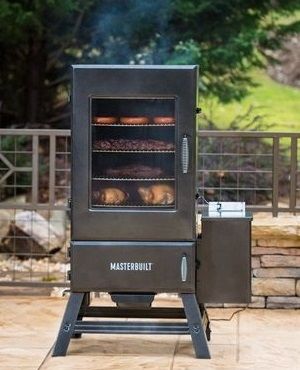 Our Rating: [star rating="4.6″ numeric="yes"]
Location: New Orleans (Louisiana)
Call them: +1 504-949-3232
Their address: 701 Mazant St, New Orleans, LA 70117, USA
Jenny and Pete Breen started this popular BBQ joint way back in 2004 with the objective of satisfying people's cravings for specially prepared BBQ meals. They have come a long way and are regarded as one of the best grillers in the region.
It's not just their meal, but their customer service is great as well. Here, you will have a lot of options on the menu, including chicken, pulled pork, ribs, and brisket.
Their locally-made Cajun sausage is certainly a top priority for most visitors there. The brisket and pulled pork sandwich are also favored by many because of their juicy and smoky taste.
Many of the people who are wondering which would be the best ribs near me, get their favorite recipes here. You can mix things up with desserts like peanut butter pie and key lime pie.
Our Rating: [star rating="4.7″ numeric="yes"]
Location: Colorado
Venue: 406 Center Dr. Superior, CO 80027
call them: 303-554-5319
URL: http://www.waynessmokeshack.com
This BBQ restaurant also specializes in Central Texas BBQ, which is arguably the best in the country. People may have one or two different opinions about this, but Texas style BBQ is up there as one of the best BBQ because of their savory and juicy taste. That's exactly what you will get from Wayne's Smoke Shack. And if you have not tasted their brisket yet, it's probably best if you don't visit. The owner, Wayne, has a way of preparing those delicious briskets to bring out the true flavor in them.
Here, you will get to taste their brisket specially prepared with the right sauce
Our Rating: [star rating="4.9″ numeric="yes"]
Location: Wilmington (Delaware)
Address: 1204 Centerville Rd,Wilmington, DE 19808
Call: (302)299-3127
URL: http://www.russellsqualityfood.com

Here is the perfect place to spend your lunch whenever you're staying for the weekend in Delaware. You will only get their briskets on Fridays. But there are other special delicacies you will love to have at the place.
Their specially prepared pork is one of their main attractions, considering the number of people who make orders even in the queue.
You can sauce the pulled pork with little vinegar. So, for those who need to know where the best barbeque near me is in Delaware, may find their best-smoked food here in this bbq restaurant.
You can as well garnish with smoky-sweet potatoes to improve the rich taste of the meal. Russell is a great place for any lover of pork, beef, and turkey with a good source.
Our Rating: [star rating="4″ numeric="yes"]
Location: Jacksonville (Florida)
Address:830 N Pearl St Jacksonville, FL 32202
Call us: (904) 353-6388
URL:jenkinsqualitybarbecue.com
Jenkins is definitely one of the oldest BBQ restaurants in Florida. It was opened by Melton Jenkins a few years ago, and since then the place has continued to serve BBQ lovers from different parts of the country.
There are several BBQ and sauce options you can order, depending on what's on your mind. However, you will most definitely love their chicken sandwich or the usually tasty slab of ribs.
Jenkins BBQ joint takes a slow cooking process to prepare their food. That's why it leaves a lot of juice and natural smoky flavor. You can combine with mustard sauce to give yourself a great treat.
Our Rating: [star rating="4″ numeric="yes"]
Location: San Francisco (California)
Address:1325 Fillmore St, San Francisco, CA 94115
Call: 415.360.2253
Website: http://blackbarkbbq.com
In the past, San Francisco has not been a top destination for people looking for a great BBQ meal. It was overshadowed by joints like B-side in Oakland, Bludo's in Los Angeles, and Phil's in San Diego.
But that has recently changed. Places such as SmokeStack and 4505 have revived people's interest in BBQ in that area. But now, Grant Condon is a true contender for the best BBQ joints in California.
It's a true California style barbecue where you get some of the juiciest and most moist briskets you will ever see. They also offer sweet potato casserole, collards, coleslaw, and spare ribs. However, their main attraction is the sweet and flavor brisket.
Our Rating: [star rating="4.5″ numeric="yes"]
Location: Savannah (Georgia)
Venue: 4700 Highway 80 East Savannah, GA 31410, Savannah, Georgia 31410-2942
Call: 912-201-3259
Website: https://wileyschampionshipbbq.com
This was set up by Janet and Wiley McCrary, a married couple who have won loads of BBQ awards while they were still managing a catering business. They established Wiley's BBQ some few years ago, and turn it into the top-rated BBQ joint in Savannah. If you ask 10 locals where you could get the best BBQ joint in Savannah, 8 of them will direct you straight at Wiley's.
That's how popular the restaurant has become in the area. And their juicy and deliciously prepared bristles have surely lived up to their reputation. You will also love their St. Louis style ribs garnished with meaty Brunswick stew will make your day anytime.
Our Rating: [star rating="4″ numeric="yes"]
Location: Alaska
Address: 107 Wickersham St, Fairbanks, AK 99701
Call: 907-452-2501
Here is another place where locals love hanging out, not just for the quiet and serene environment but also for the nice BBQ meals on offer. The place is best known for its perfection in barbecuing Pork as well as burnt ends and brisket.
It has become a place where workers and business people come for relaxation and a more pop taste of well-prepared briskets and pork after a hard day's work.
The joint was sold recently by Harold Groetsema, its long-term owner. But the work of local legend Guy Fieri has quelled the fears of locals who thought the place will go into extinction. Today, Big Daddy's BBQ joint is the number one place to come for well-prepared BBQ in Alaska.
Our Rating: [star rating="4.5″ numeric="yes"]
Location: Murphysboro (Illinois)
Address :32 N. 17th Street,Murphysboro, IL 62966
Call: (618) 684-3722
There is no bigger celebrity when it comes to BBQ legends than Mike Mills. And yes you guessed right, he is the owner of 17th Street Barbecue, a pioneer BBQ joint from which every other BBQ restaurant derived their concept.
He uses cherry and applewood to prepare his briskets. If you are looking for the real American style BBQ sauce, you will get it there. In fact, so many people travel far and wide just to have a plate of the finely cut briskets and flavored ribs.
It's the best BBQ restaurant in the region by a mile, and you would love to visit there again after having a taste of their briskets.
Our Rating: [star rating="4.5″ numeric="yes"]
Location: New Albany (Indiana)
Address: 822 State St. New Albany, IN 47150
Call US:(502) 741-7836
Shawn's BBQ is located just across the Ohio River. It's a place to enjoy a serene environment while savoring the best BBQ meals within the region. The owner, Shawn Pitts, makes use of generations-old recipes to prepare juicy smoky meals.
Basically, the hockey and cherry wood he uses gives the St. Louis style ribs the natural smoky flavor every BBQ enthusiasts love.
The ribs take 5 hours of slow cooking to get ribs. One other good thing about this delicacy is the fact that you can enjoy it with virtually any type of sauce.
Our Rating: [star rating="4.6″ numeric="yes"]
Location: Owensboro (Kentucky)
Address : Woodman Dr Dayton OH 45431 US
Call US: +1.9372534065
Website: https://www.oldhickorybarbq.com
This is a family-owned BBQ joint with a homely vibe and a peaceful atmosphere. It's highly rated in Kentucky because of the joint's attention to detail when smoking and making meat sauces.
Those looking to get a nice smoked lamb with a blend of tasty hickory would get enough dose of it here. There specially prepared mutton ribs with Kentucky burgoo and green beans make this place a worthwhile place to visit.
When it comes to lamb BBQ, smoked mutton definitely leads the chase. And Old Hickory does a particularly great job when preparing this special lamb delicacy.
Our Rating: [star rating="4.6″ numeric="yes"]
Location: (Downtown)
Address :University Capitol Center, 201 S Clinton St,Downtown
Call US: 319 338 1699
Website :http://www.jimmyjacksribshack.com
Location (North liberty)
Address :745 Community Drive north liberty,IA. 5231
Call US :319 665 2486
Location (Lowa City)
Address: 1940 Lower Muscatine Road,Iowa City,IA. 52240,
Call US: 319 354 7427
Here is another BBQ center you will love to visit. The joint makes use of two major proteins and combines them in a half chicken/half slab combo which gives the rib, a dynamic taste.
There's another specially prepared sandwich that combines brisket, turkey, and pork to give you a fair balance of taste. This BBQ joint is one of the busiest BBQ restaurants in the area. You can't blame visitors and locals for populating the area because that's arguably where they get the best experience.
Our Rating: [star rating="4.5″ numeric="yes"]
Location: Monson (Maine)
Address : 26 Greenville Rd,Monson, ME 04464
Call US: 207-997-7025
Website: http://www.springcreekbar-b-qmaine.com
The BBQ spot started out small some years back. But today, it's no longer called a small BBQ spot. It offers the best-smoked BBQ meals but the most outstanding meal you will have there are the pork ribs.
You will also enjoy the beef ribs or any other type of ribs. In fact, they are specialists when it comes to ribs. Before you leave, try a taste of their beans garnished with Maine style maple syrup. You will love every bit of it.
Our Rating: [star rating="4″ numeric="yes"]
Location: Mattapan (Massachusetts)
Address: 888A Morton St. Boston MA 02126
Call US: (617) 436-0485
Website: http://www.pitstopbarbecue.com
One of the best BBQ restaurants in Massachusetts, Pit Stop is the real deal when it comes to Massachusetts barbecue topping other restaurants even in Boston. The place does pork ribs well.
You can garnish it with mashed banana puddings and see how the taste improves tremendously. Pit Stop provides other BBQ options like beef, turkey, and even lamb. It's a cozy and quiet place you will love to stay after a hard day's work.
Our Rating: [star rating="4.7″ numeric="yes"]
Location: West Kansas City (Missouri)
Address:3002 West 47th Avenue,Kansas City, Kansas 66103
Call US: (913) 722-3366
Website: https://www.joeskc.com
Location: Olathe Kansas City (Missouri)
Address: 11950 South Strang Line Road, Olathe, Kansas 66062
Call US: (913) 782-6858
Location: Leawood Kansas City (Missouri)
Address: 11723 Roe Avenue, Leawood, Kansas 66211
Call US: (913) 338-5151
There are several BBQ joints located in Missouri, but none receives the kind of patronage like Joe's BBQ place at Kansas City. Obviously, there are very good reasons why the place always brims with visitors and BBQ lovers.
It's a popular, mint-colored restaurant with a lot of BBQ options. If you go there during weekends, you may have to wait a little while before you are served, but your wait will be justified when you get a taste of their special BBQ. A rib and brisket dinner garnished with Texas toast will give you that rich, juicy smoky flavor you crave for.
It's a friendly environment with a cantina vibe. Joe's Bar Is certainly a great place to go if you're looking for rich and tasty ribs.
Our Rating: [star rating="4.6″ numeric="yes"]
Location: Lincoln (Nebraska)
Address: 101 Southwest 14th Street, Lincoln, NE 68528, USA
Here their pork ribs are usually smoked for about 7 hours.
This gives the meat enough time to bring out all its juice as it receives heat at a slow steady pace. It's a great place to order the Kansas City-style Barbecue and enjoy your lunch to the fullest.
The burnt ends are always in high demand and if you love indulging in cheesy potatoes, Phat Jack's BBQ should be your first point of call if you're in the area.
Our Rating: [star rating="4″ numeric="yes"]
Location: Greenville (WOODRUFF ROAD)
Address : 1842 Woodruff Rd. Greenville, SC
Call US: 864.213.9770
Website: http://www.henryssmokehouse.com
Location: Greenville (WADE HAMPTON BLVD.)
Address: 240 Wade Hampton Blvd. Greenville, SC
Call US:864.232.7774
Location: Greenville (SIMPSONVILLE SC)
Address: 123 N. Main Street, Simpsonville, SC
Call US:864.967.0007
This is home for a basic BBQ platter. It's located in a busy environment which usually sees the influx of workers and businessmen coming in for lunch. The place has different BBQ meals but the most special and very popular is chopped pork with baked beans and slaw.
You will also love their tasty fries, so you can order them along with a plate of chopped pork.
Location: Helena (Montana)
Address :812 Front St,Helena, MT 59601.
Phone. 406-459-2303
Website:http://www.badbettysbarbecue.com
Montana may not come up as a BBQ region, but there are some BBQ restaurants that are really changing things over there. Top on the list is Betty's Barbecue where smoking meat takes a purely natural route with the best woods and pellets. If you love to have a plate of pulled pork in the city, you may not get a better-prepared meal than at Betty's.
The locals also know this, which explains why they are willing to wait in queues until they are served. You can also enjoy their pork ribs and Texas-style brisket.
They are really soft, tender, and quite juicy.
Our Rating: [star rating="5″ numeric="yes"]
Location: Phoenix (Arizona)
Address :4301 E University Dr. Phoenix, AZ 85034
Website:https://www.littlemissbbq.com
Contact us :602-437-1177
Although it hasn't been around for a long time, Little Miss BBQ has won the hearts of BBQ enthusiasts in the area.
If you are living in Phoenix or just happen to be visiting and looking for a Texas-style BBQ, the only place you are guaranteed to get what you need is at Little Miss BBQ. It's a wonderful BBQ joint where you can eat your favorite ribs and brisket and everything in between.
It certainly lives up to its expectation as one of the best BBQ restaurants in Phoenix.
12 Bones SmokeHouse
Our Rating: [star rating="4.5″ numeric="yes"]
Location: Asheville (North Carolina)
Address : 5 Foundy Street, Suite 10,Asheville, NC 28801
Call us: ( 828) 253-4499
Location:SOUTH Arden, NC (North Carolina)
Address :3578 Sweeten Creek Road ,Arden, NC 28704
Call us:(828) 687-1395
12 Bone is a place to go if you are looking for top-notch Carolina style BBQ with rich sauces. The environment is also not too populated (except during weekends) and it's a great place to have a quiet time with your spouse while you enjoy your most favorite BBQ delicacies.
Their tasty blueberry chipotle sauce garnished with smoked potato salad and slides of corn makes for a rich tasty meal.
You can also try out their Hogzilla sandwich, which is richly blended with melted pepper jack cheese, pulled corn, and brown sugar bacon at just $7.50. Although this place seems more male customers, it's certainly a nice BBQ restaurant for visitors to the area who want to have a taste of the Carolina-style BBQ.
Why Do People Love To Start with Their Own BBQ Restaurant Business?
You might be wondering why people love to start and initiate their own BBQ Restaurant business; here we are going to tell you. This has to turn out to be one of the most popular food chains so far.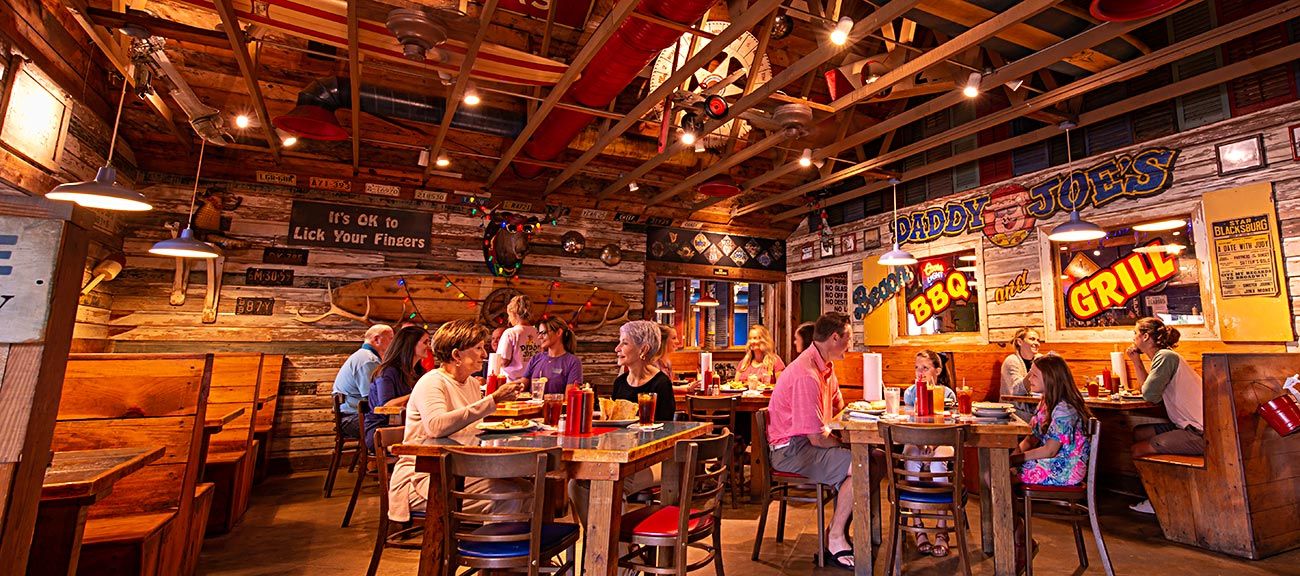 If you are thinking to start with your very own food franchise business, then do go on starting a BBQ business.
It will for sure turn out to be a huge and massive success for you. Furthermore, this is an affordable business idea to get started. If you have got a built-in support structure at your end, then set up this food chain as soon as possible.
Moreover, these BBQ chains, they are going with immense and wide popularity. They have managed to become popular money-makers.
People Love Having BBQ, So Set Up Your BBQ Food Chain
One of the popular reasons that you can start with your BBQ chain business because people love having BBQ every single day! Most importantly, all kinds of BBQ dishes, they bring and gather in the crowds.
These dishes will become the key factor for your business.
Setting up a barbecue franchise will be a sure shot hit from your side as people love to devour barbecued meals.
Artistic People Love Setting Up A Barbecue Business
Your BBQ business will be a success and huge achievement as artistic people consider and mark it as an art form. Creating and preparing such meals, it needs a lot of creativity and innovation.
And only artistic minded people can pour such creativity into these BBQ meals. So, if you have a creative and artistic mind, then this business can give you a mouthwatering result.
BBQ Meals

Give People A Different Kind of Culinary Experience
This is a great business to get started with because it gives your visitors a different sort of culinary experience. Starting this business is a lot more different as compared to setting up a typical fast-food chain.
In addition, if you have made up your mind to set up and initiate a barbecue franchise, then trust us, you will see massive success.
This Business Always Gives You A Safety Net in Terms of Profits
Upon setting up a BBQ chain, your business and capital will never and ever fall into the dangerous waters. It is this barbecue franchise that manages to keep on offering you immense profits.
Furthermore, this business line is packed with a diverse menu. For the reason that your profits numbers will be big as well! Hence, if you are looking for creative ideas to set up a new business endeavor, then try considering setting up a BBQ chain business.
It is due to all of these reasons that you can start thinking to set up a BBQ food chain business in the future times. You can think of some other reasons why this business line is getting so much popular and widely opted.
Conclusion
There are different BBQ styles available across the country, from simple and smoky to sweet and sauce. BBQ restaurants specialize in different types of smoked meat and they prepare them in their own unique way.
If you want the perfect BBQ restaurant to get a taste of the best BBQ meal, it's vital to know the right place to go.
The above are the 25 best BBQ restaurants in the US, considering their tasty meals and overall ratings. If you're looking to satisfy your meat cravings, a visit at any of these BBQ restaurants will give you the satisfaction you desire.
Best BBQ Restaurants Near Me In the US