Many of us love to bake their food or grill their food instead of cooking the food in a pan or something else.
There are many households that are near a place where there is more hot weather than cold weather in the whole year and they love to cook their food outside there houses. That is very much of a fun thing to do.
For years, people have used their BBQ sets to cook food or you can say start a BBQ but now is the time to make your life more easy and interesting so you should try one of the smokers that are new in the world.
They work like an oven or you can say they are probably an oven as they are best for cooking man types of foods as well as they are best for grilling.
There are tons of delicious recipes for you to make in the smoker and you will love to make as well as love to eat them.
Smokers give your food a tending taste as they are used for cooking many kinds of delicious and juicy foods for you.
We have arranged this article for you to tell all about the smoker functions and what kinds of foods it can make.
We will tell you five food recipes that you can make with the help of a smoker.
We would like to start with introducing some of the recipes that we will briefly tell you in this article and an introduction to smokers of what they are used and what types and kinds they are usually of.
So without further due let us start with our article as it is a briefly discussed article so you will need a lot of time to read it as well.
What To Do When You Are Using Smoke For The First Time
A lot of people love to cook in the smoker but do not know how to use it or it is their first time using it so for this we would like to tell you about how can use a smoker and what precautions you should take before starting a smoker.
Precautions
Keep your hands off his top as it may be hot when you are cooking something

Always wear oven gloves or baking gloves while engaging with the smoker for your hand's safety

Keep your children away from the smoker, it can hurt them or burn them

Keep the smoker with the house distance as it can be dangerous for your home as well.

Maintain your own distance as well

Make sure to read the manual book that comes with the smoker to make sure what precautions you should take with the smoker
Using A Smoker For The First Time
You need to cure it

So for the curing, you will have to set your smoker temperature to a higher number, it can be about 275 degrees and should be turned on for approximately 2 hours

Make sure that your area where you are keeping has a vent open and should be a ventilated area as this can make a lot of smoke

It removes oil, dust and other materials after the whole process is taken over

Once all the process is done you should clean the whole inner body of the smoker and leave it to dry by letting the door open

When it is cleaned and cured of the inside then you are ready to cook food in it

After that, add some water in the bottom container as it has a fill line so you can fill a limited amount of water

Then, add wood chips at the bottom of the bin that is at the right of your smoker

After that, add food on the racks and then you are done, now you just have to wait until your food has been cooked
These smokers work by sensing the meat temperature and then automatically stops as they sensed that the meat has been cooked.
It also reduces to the warm setting so the meat could get warm and can be ready to eat.
Wood Chips
As a matter of fact, if you are interested in giving your food a nice tenderizing smell then you have a huge variety of wood chips in the local market you can buy them as you like your food and every food have a different kind of wood chips it needs so buy them but first decide what food you want to cook.
Like if you are trying our smoked meatloaf recipe which is briefly discussed below then you would probably need mesquite wood chips and if you did not try this recipe so now is your chance to try it, the recipe is below in the recipe heading.
What Should A Beginner Smoke?
If you are a beginner and are learning how to smoke in a smoker or how to cook food in the smoker then you should start with the vegetables. As they can be easy to smoke and can be quickly cooked.
The reason behind smoking some vegetables is that you will learn how the timing of this oven works and how you want to cook.
There are several ways to cook food in the smoker and as you are a beginner you can learn all of them by smoking some vegetables as they will be a lesser risk for you and your smoker if they go burn or something other than that happens.
We would like to help you as we have arranged a recipe for you that will definitely help you sharpen your skills with the smoker and you will love this recipe as well as it can impress many of your friends and family members if you made this for them.
The recipe name is smoke corn on the cob so let us begin with the recipe.
Recipe Of Smoked Corn On The Cob
Course: Side Dish

Cuisine: American

Keyword: Corn, Smoker

Prep time: 5 minutes

Cook time: 1 hour 30 minutes

Servings: 6

Calories: 145 kcal
Ingredients
6 ears corn on the cob

4 tbsp butter

¾ tsp salt to taste
Instructions
First, add chips or probably pellets as you like to the smoker and leave it until it reaches 350 degrees

After that, leave the husk on and just cut the end off, they can be normally peeled and you can cut the end about 1.5 inches taken off the end

After that, lay your corn ears on the grate and leave it for 90 minutes to be cooked

In the end, wait for the corn to get warm when it is fully cooked and then serve them
There are much more interesting recipes like this one so if you are interested in smoking meat you have to go further below so you can find some amazing recipes that will be loved by you and your family.
The Recipes
As we have entered our main course and what for this article was written.
This is the recipes column as we will be discussing and telling you some of the finest recipes that we have discovered and it will be a whole fun ride for us as well as for you.
We have described five recipes that will blow your mind after you made them and taste them as they are tenderizing and have a great taste so you can eat a slice of a delicious meal.
1.Beer Can Chicken
Before you go towards the beer can chicken recipe you should learn how to smoke a whole chicken so if you do not how to smoke a chicken then it can be difficult for you to smoke a beer can chicken as it can be a little bit of difficult for you to smoke so let us start with smoking a normal chicken first.
First, you will have to let your smoker to be preheated to 350 degrees so you can start with the cooking till its get heated to 350 degrees

Then you will have to get some mixture of beer can chicken mixed up together

The mixture would be 1 tbsp of kosher salt, pepper and rosemary, 2 tbsp thyme and dill as the dill can be used jarred or fresh as we use dry but this is your choice of how you want to make the chicken

You will need olive oil and 1 tbsp minced garlic to rub on to the chicken or if you have any rub that you would like to put on every chicken then you can put that as you like it
Now you have done this now you can go towards the beer can chicken recipe you will need all these things so your recipe could work.
This chicken Thorne

Beer or broth because it is a beer can chicken recipe then you must put some beer in it as it can increase the taste of the chicken

A whole chicken

Seasonings

Meat thermometer so you can check if your meat has been properly cooked or not

You will also need smoker pellets or wood chips if you are having an electric smoker
After arranging all these things you will have to make your chicken ready to be rubbed down.
First, pour the beer into the chicken stand so when the chicken is ready you can put it on the stand and smoke it

Rinse the chicken

Then, take everything out of the cavity of the chicken

After cleaning of rinsing the chicken blot it with the paper towel until most of the water is removed

Rub or spray olive oil on the outside of the skin

After you have rubbed olive oil then rub the flavour recipe that we have told you or you have your own one so rub that

After all this now you are ready to smoke your chicken or your chicken is ready to sit on its throne the stand of beer
Tips For Making The Best-Smoked Chicken
Make sure to rub olive oil at the outside skin of the chicken so it gives you a crispy layer of skin

Place your chicken in the centre of the smoker and make sure to put it straight on the stand so it just does not tip off the stand

Do not open the smoker until the 2 hours are up because if you open it a large amount of heat always released and it can make your cooking time increased as well

After the cooking is done allow the chicken to rest for 5 minutes at least so its juices and moisture can settle inside the chicken
Ingredients
1 whole chicken

2 tbsp olive oil

1 tbsp salt

2 tbsp thyme

2 tsp dill

2 tsp garlic powder

1 can beer
Instructions
First, preheat your smoker to 350 degrees and put pellets or wood chips into the bin

Then, spray or rub olive oil on the chicken skin adn make a mixture of all the ingredients except beer

After that, rub this mixture on the outside of the chicken

After that, fill the chicken stand with beer until its full

Then, place your chicken on the stand and when the smoker is heated to 350 degrees place the chicken along with the stand at the centre of the smoker and make sure that the chicken is flat so it does not tip over in the middle of the process

Then, make sure to cook the chicken for 2 hours or until the internal temperature of the chicken reaches 160 degrees

In the end, take the chicken out when it is properly cooked allow it to relax for 5 minutes so the juices inside the chicken get settled and then you can start serving
2. Smoked Pork Steaks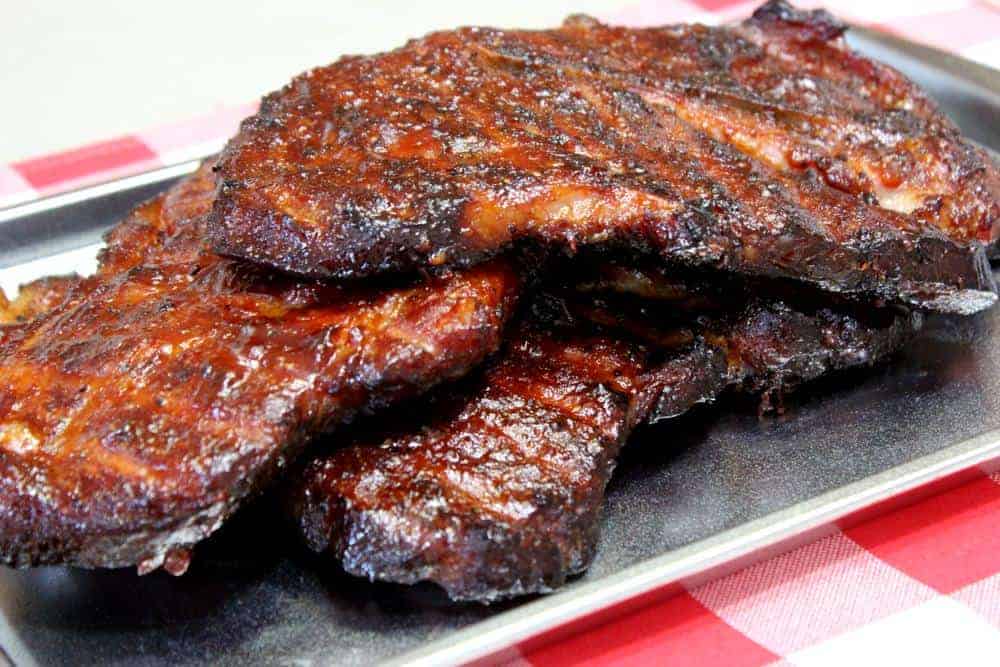 Tips:
Make sure do not overcook it, nobody wants a dry pork

Check the internal temperature before serving

Place the pork directly on the grill grate to have nice marks on the outside

The cook time depends on how thick pork pieces are

Cooking pork in a pressure cooker is another way to give it a tender taste
Ingredients
4 pork steaks

½ c brown sugar

¼ c salt

1 tbsp chilli powder

1 tbsp paprika

1 tbsp pepper
Instructions
Mixed all the spices together, breaking any lumps so everything is combined well.

After that, preheat the smoker to 275 degrees and add wood chips

Then, massage this pork steak dry rub on the top and bottom of all your pieces of meat

After that, place all the pork steaks on top racks on the smoker so they do not overlap

After that, close the door and allow the pork to cook for 90 minutes, depending on how thick they can be there be a slight variance of time but just to sure look for it when it reaches 180 degrees

Allow the pork to rest on the cutting board for 5 minutes once it is taken out from the smoker before cutting it into pieces
3. Smoked Bacon
If you did not try this smoked bacon recipe then you must do. We are not telling you the recipe of making bacon from scratch out of a pork belly instead we are taking the butcher bacon and smoking it ourselves and giving it a richer smoky taste.
This is what you need to make some homemade smoked bacon.
Bacon, from the butcher or a packaged, slice with a sharp knife if the slices are too thick

Pellets or wood chips, we recommend apple pellets

Grill grate will be helpful for cooking bacon and will save you from a lot of mess, you can use a rimmed baking sheet as well.
Ingredients
4 to 10 slices of bacon, you can use butcher bacon or a piece of package bacon is your choice
Instructions
First, add pellets or wood chips into the smoker, we recommend using apple pellets in grill and smoker

Then, preheat your smoker to 150 degrees and then move to 350 degrees and place bacon on cast iron grill plate, cast iron pan or directly on the grate, if you are putting it directly on grate then make sure do not overlap the bacon

After that, close the door or lid and let it cook for approx. 30 minutes and then check how much crispier you want your bacon to be, if you want more crispier add more time for crispier bacon, remove from pan and enjoy immediately

Timing is the important source as it depends on how much thick your bacon slices are and if you have the brown sugar coating or not
4. Smoked Jalapeno Poppers
Ingredients
12 Jalapeno poppers

12 slice slices of bacon

8 oz cream cheese

8 oz cheddar cheese

1 or 2 slices of bread
Instructions
First, cut the top of jalapenos and place a spoon and fork end in it and stick down inside the jalapeno and rotate it, this will loosen the membranes and seeds of the jalapenos and then dumb out all the seeds and membranes, make sure to do it several times if you have to until all the seeds and membranes are out

After that, Put cream cheese in a mixer bowl and start the mixer, grate 8 oz of cheddar cheese and add it to the cream cheese, beat for a minute or so

After that, when the mixing is done place the mixture of cheese into the jalapenos and stuffs them with your finger, tear a small piece of bread and close the hole of jalapeno with it, this will keep the cheese inside the jalapeno

Then, wrap the jalapeno with bacon, you can do that by draping one end of the bacon on top of the jalapeno where the hole was and then bring bacon down to the tip and begin wrapping back to the top. You can stick a toothpick to make the bacon stuck on the jalapeno

Preheat the smoker to 200 degrees or 250 degrees and allow it to cook for approx 1 to 1 ½ hour, the timing of cooking will depend on the smoker temperature, if you want to make them perfect the best way to tell they are cooked is to make 1 or 2 first and take them out after an hour and check if they are cooked well on not
5. Smoked Boneless Pork Loin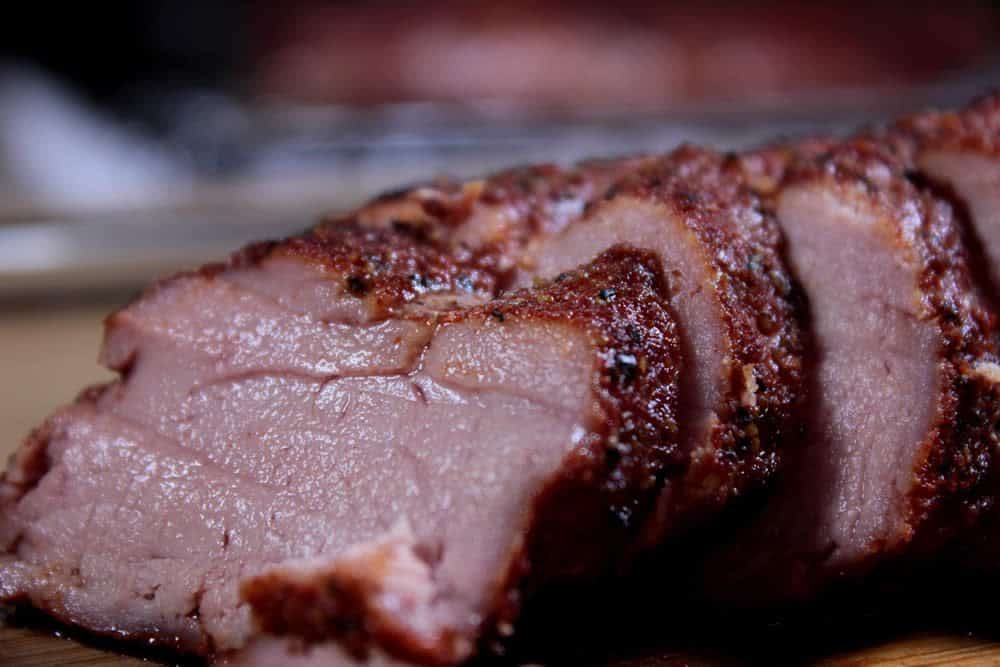 You will be needing these things to smoke a boneless pork loin.
Smoker

Pork loin

Olive oil

Brown sugar

White sugar

Spices
Ingredients
¾ c of brown sugar

½ c of sugar

1 tbsp garlic powder

½ tbsp pepper

2 tbsp kosher salt

1 tbsp onion powder

1 pork loin 2 to 3 lbs

3 tbsp olive oil
Instructions
First, Rub the outside of the pork loin with olive oil

Make a mixture of all ingredients to rub outside of the pork loin and gently rub the mixture on the pork loin, make sure not to leave any spaces

After that, place the pork in the middle rack of the smoker and put the probe in the end of the pork pushing in so it reaches the middle, it ensures that the food will cook all the way thru

Then, fill wood chips in the drawer, heat the smoker to 200 degrees and make sure to cook the pork until it reaches 160 degrees

In the end, allow it to rest on a cutting board for 15 minutes so all the juice can be settled in the pork and then serve it
Conclusion!!
These 5 recipes will change your mind of cooking and will convince you to cook all the foods in the smoker.
We assure you will love this experience and will love these recipes as well. For more recipes contact us by commenting in our comment section.